Careers at Comtechlogic Lanka (PVT) Ltd
We are an equal opportunities employer. Our pledge is that no individual will be discriminated against on the basis of age, gender, sexual orientation, nationality, ethnic origin, religious beliefs, disability or for any other reason. Our motto is "We reward talent, we value diversity".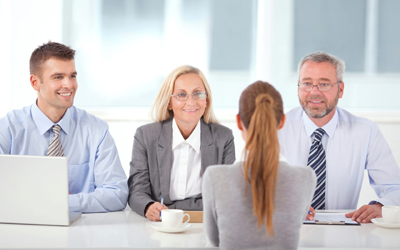 IT Support Assistant / Web Graphic Designer
Title: IT Support Assistant / Web Graphic Designer
Location: Colombo/Galle
Graphic Designer who can use their creative skills to help develop their web based products to a polished and professional standard.
You must:
Be Educated to Diploma, Degree level or equivalent
Be Enthusiastic and have a creative approach to graphic design, solving problems without ever losing site of commercial goals
Have demonstrable experience in FlashMX, Fireworks, Photoshop and Ilustrator
Be experienced in the use of Microsoft tools including PowerPoint and Word to a high graphical standard
Show that you care about client satisfaction - working within a team or on your own to achieve the goal
Have an ability to learn and show that you update your own skills to maintain a level of competency
Show experience in web based design
Demonstrate an understanding of User Centred Design principles
Undesrtanding and Good knowledge about the CRM systems
Good Understanding and knowledge about Microsft Office - Preferbly Office 2007 Onward
Good Understanding and knowledge about the PC operating system - Preferbly Windows 7 and Windwos 10
Understanding and knowledge about the Networking systems - Desireable but not essential
Be prepared to work unsociable hours to get the job done
In return you will be rewarded with:
Salary Negotiable
Being part of a small, but perfectly formed team, in a rural office where everybody pulls together and where everyone has a high regard for the customer.
Along with your CV, please forward your online portfolio or examples of your work.
Please forward your CV and cover letter to careers@comtechlogic.com
Customer Service Assistant
Location: Galle/Negombo

We are looking for a fluent English speaking customer service assistant to work in the London an ongoing temporary basis.
CSA required to work as part of a dynamic team serving the whole of the Asia, European, Middle Eastern and African market for radio communication and GPS equipments.
This is a very varied role as we hold our customer base for the most valuable asset of our organisation. Effective customer care accelerates our growth and customer service reps connect everyone in the company to the customer, which makes this role very important.
Main responsibilities:
Handling customers requests received by phone, Wazzapp, fax or e-mail
Processing customer quotation and order requests
Stock allocation
Building and maintaining customer relationships
Administrative tasks including report running
Translating of business and finance documents
Key skills:
Businesslike in appearance and manners
Customer focused at all times
Responsive to both external customers and colleagues
Accuracy with data handling
Capable to work under pressure and deliver results
Reliable team player
Confident PC user
Capable to work both under close supervision and independently
In return you will be rewarded with:
Salary Negotiable
Being part of a small, but perfectly formed team, in a rural office where everybody pulls together and where everyone has a high regard for the customer.
Please forward your CV and cover letter to careers@comtechlogic.com